4 Ways To Immediately Increase Your Cash Flow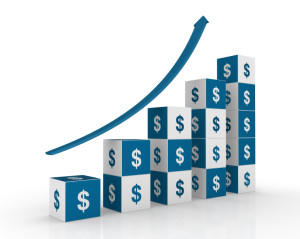 Cash flow is essential to the life of your business. Without it, there is no business. Here are four ways that you can immediately increase your cash flow.
1. Get clear on where you are and what you need. One of the worst ways to generate cash is to be haphazard in your thinking. If you take the time to crunch your numbers (you can do this on paper or online in a spreadsheet), you'll have a better sense of where your money is coming from and where it's going. Guessing is not an option here. Think of your spreadsheet as a map. It will help you establish where you are so that you can decide where you need to go, or in this case, how much more cash you need to generate.
2. Expand your services and offerings. Review what you're currently offering your clients and see where you can expand those services. Consider adding a VIP Day or half day to your offerings and charge accordingly. Clients will pay for hours of focused, undivided attention from you as you strategize with them on their business or area of interest. You can offer these days in person or virtually, via phone or online video streaming. Jump start this by contacting past clients with your new customized VIP day offer. Offer to upgrade current clients who you know could benefit from a personalized full or half day of your undivided attention. Also, don't forget to market your new offerings to your list!
3. Raise your rates. Now, this one is a simple, but overlooked way to increase cash flow. Do you know that most people would rather add more clients and create more work for themselves instead of raising their rates? It's true. If this sounds like you, ask yourself why you're not raising your rates and see what beliefs come up for you. Then ask yourself why you believe that. And then go ahead and raise your rates anyway. I'm serious. The only person stopping you from making more money is you. The people that expect more, get it. But you won't get it unless you actually raise your rates and ask for it.
4. Act on opportunities. Become acutely aware of the opportunities that present themselves to you to increase your cash flow. It may be a speaking gig. It may be a joint venture with a colleague. It may be a coaching opportunity that would cause you to step up and out into more visibility. It may be a sponsorship opportunity. Here's where you may need to feel the fear and do it anyway. If you stay where you are, that's where you will remain. You will need to say yes and act on opportunities to move yourself forward so that you may increase your income.
Don't let fear and limiting beliefs rule your ability to increase your cash flow. There is freedom and empowerment in doing what you think you can't do. If you do even one of the ideas mentioned above, you will create the opportunity for increased cash flow in your life and business.
If you're ready to increase your cash flow and need help sorting out your next steps, consider booking a complimentary discovery session with me. During your session, we will look at where you are now, explore where you want to go. Fill out the brief form here to start your Discovery Session.