How To Break Free From Super Woman Syndrome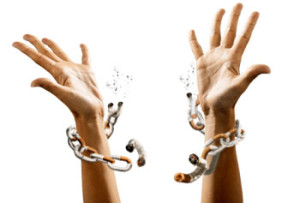 Biz tip (and life tip, too): Trying to do everything yourself is a recipe for burn out. The more you take on, the less that gets functionally and efficiently accomplished.
And in business, it absolutely affects your revenue.
Yet, I see and hear from entrepreneurs, especially start-ups, how they believe that doing it all themselves is what they're supposed to do. Reaching out for help is somehow considered a weakness.
I get it. I used to believe I was Super Woman. ::ahem::
And then I got real.. and tired…and burned out.
And then I got smart and asked for help. 😉
I surrounded myself with entrepreneurs and mentors who knew more than me…who knew what I was going through, and who knew how to help me break free from my "Super Woman Syndrome" of trying to figure it out all by myself (while accomplishing very little).
What if you could move away from being stuck in your indecision culminating from endless rounds of mental bantering between:
yes/no
stay/go
spend/save
what if/but then
step out/stay safe
magical thinking/hard work
…what would it mean to you to get out of that cycle?
…to finally have clarity and be able to make decisions that are in your best interest?
…to move forward with your idea, your business, your service?
What would it mean to you?
Helping brilliant people (like you) figure that out and move on with their business and life is what I do in my Unleash and Launch program.
If you're wondering what it's like to work with me, and some of the brilliant transformations that have occurred, here are just a few results from past clients:
"Joy has a laser focus that helps me cut through the unnecessary and implement the profitable. I have truly unleashed my brilliance as well as a new business from working with Joy! I'm not new to the business world, but I am to online marketing. I now have a growing list and have learned how to communicate authentically with my clients and potential clients."  – Kristen
"I brought in my first VIP client EVER after my very first session with Joy! I did what she said and it worked! I'm so grateful to her for believing in me and holding the space for my transformation. I'm just getting started and I feel like I've truly "unleashed!" -Sara
"Working with Joy has been the best investment I've made for my business. She cuts through fluff and gets to the gold, which for me has saved my business. I went from making less than $1000 a month on my "hobby" to turning it into a real business where I offer high end packages to my ideal clients and regularly fill all my available spots. There is no way I would have reached this level in my business without Joy's mentorship. My business has been relaunched thanks to Joy." – Elizabeth
If these results sound like something you're wanting to experience for yourself, go ahead and take the next step – apply for a consultation with me to see if this is something that would benefit you. http://joygayler.com/chat/
Here's what you need to know, though:
Because this is one of my most successful programs, I don't take everyone who applies. In fact, I won't be offering it at its current investment level for long.
This is important: If you're serious and if you've been wanting to work with me and move forward rapidly, go ahead and apply for a complimentary consultation. http://joygayler.com/chat/
"I applied for this program because I've been stuck for years. I can no longer keep doing this to myself. I want to unleash. I NEED to unleash. I have soooo much to share and it's time! Thank you for offering this!" – Tamra
"Finding my gifts and brilliance was something I couldn't do for myself. I was too "in my own head" to see what was available for me. Joy helped me easily find my service offerings and held my hand as I launched my first program! I filled 4 of my 5 spots in less than a week!" – Rebecca
If you're ready to own the power of your brilliance… if you're ready to unleash and move forward, apply now: http://joygayler.com/chat/