How To Define Your Ideal Client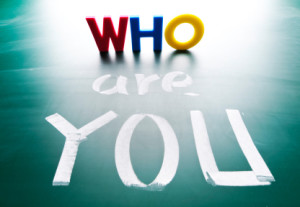 How many times have you said, or heard others say, "Oh, my product/service is for everyone!" While this may or may not be true, targeting the mass population as your client base means you're going to have a difficult time differentiating yourself from others in your area of expertise. You'll spend far too much time and money marketing everywhere with little to no results. That is not what savvy business owners do! Even Apple, a mega company, has a buyer profile. Every marketing ad that Apple produces speaks directly to what they know their target market wants.
What does this mean for you? Differentiating yourself means that you are able to hone in on what makes you and your service or product unique. Really getting specific about the type of client to whom your product or service would most appeal makes creating your marketing message much easier. Only when your marketing message is clear can you determine where your ideal clients may be found. When you know where to find your clients, then you know where to spend your marketing time and dollars.
So how do you define your ideal client? Let's start with your past clients. Ask yourself these questions:
Who are the clients that have come to me in the past?
What were their struggles?
What have I helped them with?
What sort of results did they get from working with me?
How did they find me?
Were they easy to work with?
Did I enjoy working with them?
Did I have to "work hard" to "convince them" to pay my fees?
Would I work with them again?
These questions are just a starting place for defining your ideal client, but they are important questions. Within each of those questions are sub categories that you can answer to create an extremely targeted profile of your ideal client. Are you beginning to see how specific you can get with creating your client profile? Having an ideal client profile can help you accelerate your marketing and grow your client base exponentially.
If you're confused about where to start with creating or refining your client profile, I invite you to book a Discovery Session with me. During the session, we will look at your existing client profile and explore how to refine who you are attracting. Start your Discovery Session here.